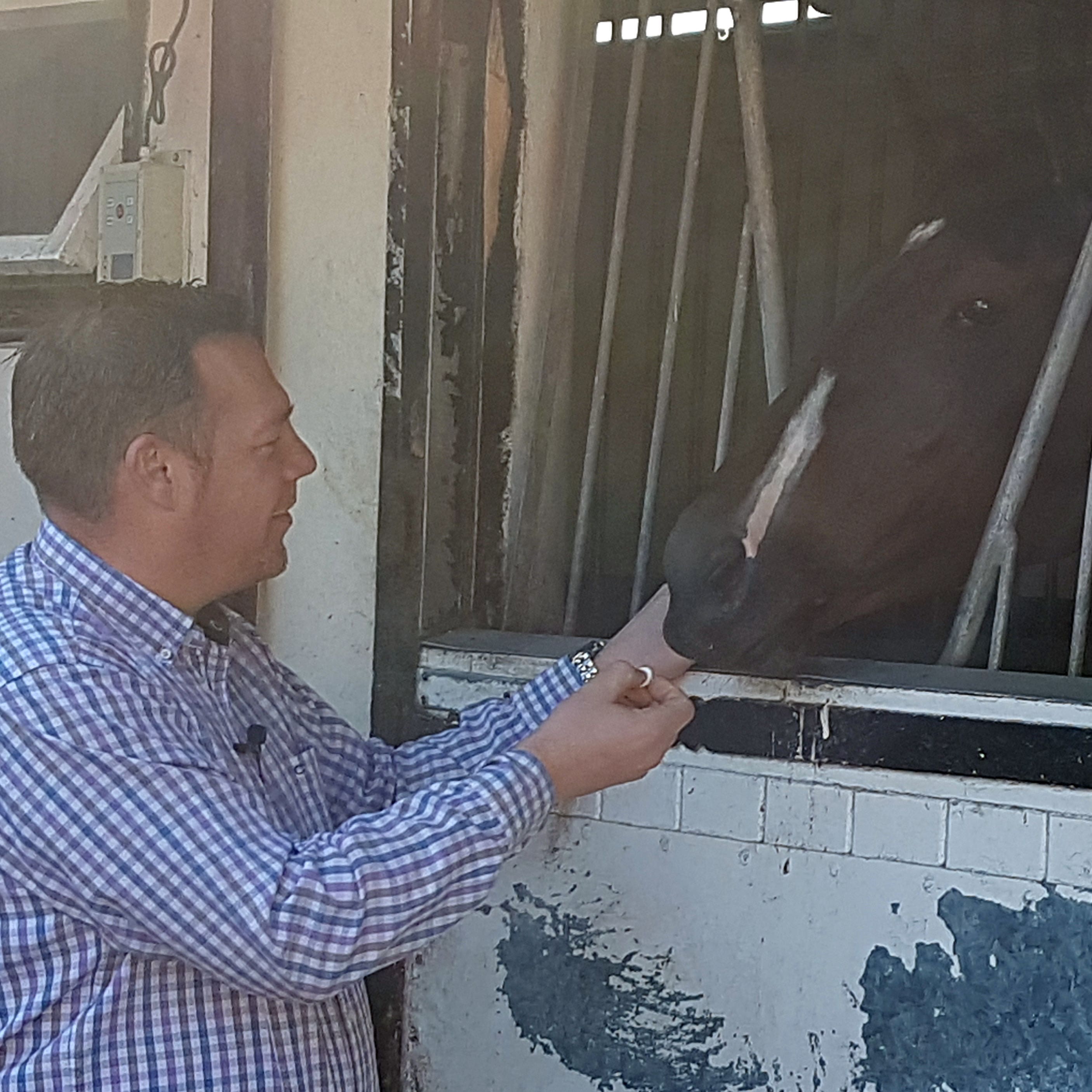 Laurens' owner John Dance has quickly become such a recognisable figure on British race tracks that it can easily be forgotten he enjoyed his first winner just five years ago.
More success has followed quickly for Dance, just as it did in his day job as founder of Vertem Asset Management, the independent stockbrokers who now sponsor the Group One Futurity Trophy at Doncaster.
Dance remains grounded enough to realise that premier accomplishment does not seamlessly follow from one specialist and highly competitive arena to another – and also that in Laurens, a five-time Group One winner last season, he currently owns the horse of a lifetime.
"It's been a very long winter waiting for her to come back out," said Dance, counting down to his star's reappearance in the Al Shaqab Lockinge Stakes on Saturday.
"I don't know if there's too much pressure on her, with it being her first race – I'm not hugely expectant, but rather hopeful.
"Throughout last year we didn't know if we were going to breed from her ourselves or sell her on to one of the big boys. Basically everyone had a go (at buying her), and it was very tempting, but we decided to keep her.
"The chances of us getting a horse like her again are slim, and there are races this year that only she can take us to, so having flip-flopped all year about what to do it became an easy decision – when will we get to go to the Lockinge or Queen Anne again?
"From a breeding perspective, it is so hard to compete with Coolmore, Darley, Juddmonte or whoever – so if we are selling them our best breeding stock we are diminishing or chances even more.
"She may breed nothing, but if she does I'd rather they were running in our colours. We'll keep the first foal, be it a colt or filly, and from then onwards we'll keep the fillies to breed from and keep the family going and sell the colts."
After Laurens' two Group One wins over 10 furlongs, Dance and trainer Karl Burke were tempted by the Yorkshire Oaks last season, but she blatantly failed to see out the mile-and-a-half trip.
Shortly after York, she reverted to a mile to beat the brilliant Alpha Centauri in Ireland before winning the Sun Chariot at Newmarket at the same trip.
"In our heads the Lockinge and Queen Anne are the only firm targets," said Dance.
"Last year she either got better as the year went on or revealed she was better at a mile than 10 furlongs – and so far at home she looks quicker, which leads us more towards the mile.
"Obviously we're taking on colts and geldings early in the season, then we'll be giving weight to the three-year-old fillies afterwards – so it will be tough.
"If she can win on her reappearance it bodes really well for the rest of the season."
After such an unbelievable season last year, Dance is trying to keep his expectations in check – but admits he finds it hard.
"It doesn't matter if you are running in a class six or a Group One, if you expect them to run well and they don't it gets you in the pit of your stomach.
"You have to manage expectations, so – if it comes to it – it's not too disappointing when they lose.
"All last year's wins are special for different reasons – the French Oaks because it was Karl and PJ's (McDonald) first Classic, and obviously our first and maybe last!
"It's such an important race over there, and there was an hour-long press conference – even though we'd come and won their big race they treated us like royalty.
"Winning on Champions Weekend in Ireland was incredible, especially with it coming just three weeks after the Yorkshire Oaks, which could have bottomed her over a mile and a half.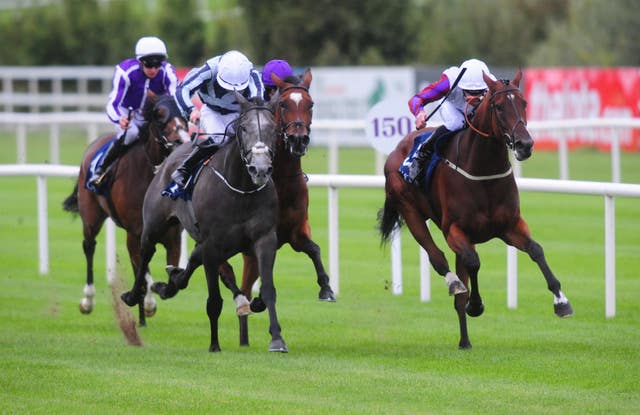 "You could see from the way she was in the paddock at Leopardstown, there was something in her eyes, you could almost see she was on a revenge mission. There is something about her – she knows who she is.
"The Sun Chariot stands out as well. She looked like she was going to bolt up, before – as she does at home – she thought she'd done enough. Just once I'd like her to go and win by five lengths or something!
"Performance-wise, I'd say that was her best – she'd done a lot of damage by halfway.
"I wouldn't rule out going back up in trip, but at York it looked like she got about six yards further than a mile and a quarter – so we might have got lucky in the French Oaks and Prix Saint-Alary.
"PJ worked her about six weeks ago, though, and said she felt quicker than ever – so much so I was looking for a seven-furlong Group One!
"I think after the Lockinge and the Queen Anne, we'll have a good idea where we are going."
Dance has his horses spread around – with Richard Fahey, Jedd O'Keeffe and Rebecca Menzies on his roster, along with some jumpers.
"I've got 32-33 in training at present – some have just retired for breeding, and others are out of training.
"I've had a few jumpers, but we had absolutely no luck to begin with. The problem with jump horses is you have to wait so long to find out if they are any good.
"I'm blaming Laurens for us ending up with jumpers – because it felt like the longest winter ever, and I needed something to keep me going!
"I've one and a half with Paul Nicholls. I've also got Im Too Generous, who had been off for four years. His first run back he bled – then in his next the jockey thought he'd gone wrong, so pulled him up, but we actually think he put his foot in a false patch of ground.
"So it wasn't looking good. But after that, he won his next two – which gave us great satisfaction. We just want him to finish safe, really."