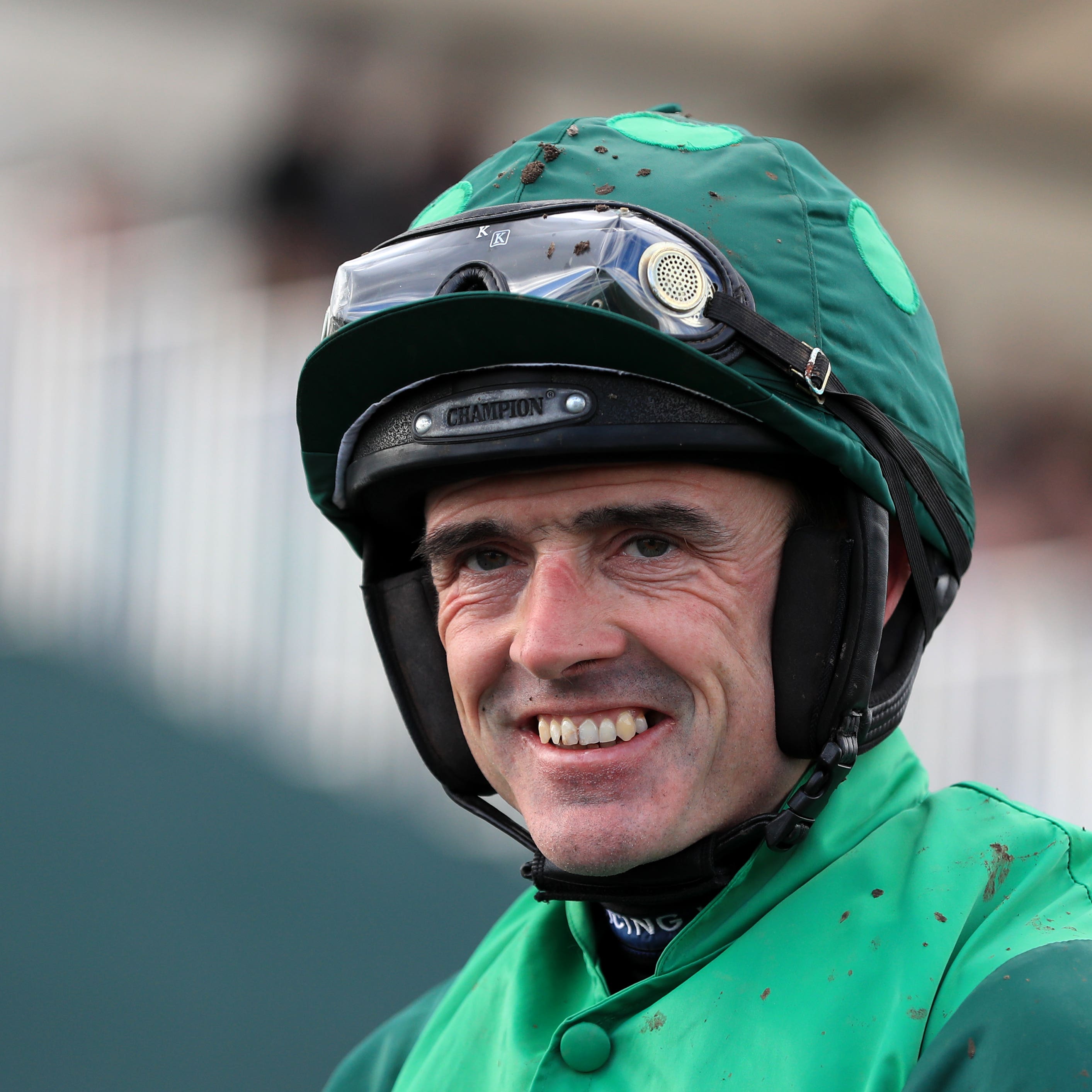 Racing UK's new-year rebrand as Racing TV is to feature an 'Extra' stream to ensure full coverage of all its 61 racecourses following the acquisition of all Irish content.
The channel, owned by parent company Racecourse Media Group (RMG), has also snapped up competitor At The Races' Irish presenter Gary O'Brien for its Irish coverage in time for its relaunch on January 1.
O'Brien will broadcast to its 50,000 British and Irish subscribers and 6,000 pubs and clubs – alongside new high-profile colleague Ruby Walsh – while Kevin O'Ryan, also formerly of ATR, and Donn McClean will be part of the coverage too.
Details were unveiled on Saturday, dovetailing with launch events before this weekend's stellar cards at Newbury and Fairyhouse, explaining plans for Racing TV.
It was announced 10 months ago that subscription channel Racing UK had secured the rights, previously held by ATR, for all the action from Ireland's racecourses as well as Chelmsford's all-weather track in the UK.
A statement from RMG read: "Racing UK has today announced that it will become Racing TV – as the channel looks forward to welcoming racing from all 26 Irish racecourses from January 1 2019.
"From next year, Racing TV will broadcast live racing from 61 racecourses – equating to more than 70 per cent of all racing from Britain and Ireland, including nearly 90 per cent of all Group and Graded races.
"It means that Racing TV will have only one day without any live racing outside of Good Friday and four days at Christmas."
Plans for the broadcast team were also included, as well as apparent confirmation that selected content will air online.
The release added: "Gary O'Brien will spearhead the Racing TV team in Ireland, where he will be joined by Kevin O'Ryan, Kate Harrington, Ruby Walsh and Donn McClean – while new programming and extended broadcast hours, including a daily Mark Your Card preview programme, are also being introduced.
"Each of the 61 racecourses will have its own dedicated live stream available on Racing TV Extra, a feature of Racing TV's digital platform.
"This means live coverage of every British and Irish race in its entirety, as well as uninterrupted paddock, going down and unsaddling coverage, will be available to Racing TV members. Racing TV Extra will be available via the website, mobile and TV Apps for all members, whose membership fee will remain the same."
RMG chief executive Richard FitzGerald said: "This is the start of an exciting new era for the channel.
"From next year, Racing TV will be showing complete coverage from a total of 61 racecourses, including the increasingly popular racing from Chelmsford City.
"Much work has been done over the last few months to ensure there is minimum congestion and clashes on race fixtures and times, and we're delighted with how the schedule is looking.
"We've coveted Irish racing for nine years and we're honoured to be entrusted with the broadcasting rights to Irish racing. We cannot wait to get started on January 1."
Satellite channel ATR, about to be rebranded itself under the banner of Sky Racing, recently acquired the rights to meetings at Ascot, Chester and Bangor – as of next year – from Racing UK.
Walsh – still very much at the top of his game as a rider – is looking forward to his role.
He said: "From the 1st of January all the Irish racing comes on to Racing TV, there'll be 61 tracks on the one channel now – I'm sure it will be tight at times and there'll be the odd clash, but it will be great to have 90 odd per cent of what really matter on the one channel.
"It will be great for viewers – Racing TV are promoting it hard to Irish viewership, it will be really interesting and I'm delighted to be part of it."
He added: "It's phenomenal the animal Cheltenham has become, it's incredible that so much onus can be on one meeting, but it is. It's a meeting we've been lucky at and the build up through January and February all the way to Cheltenham in March, you'll have it all on one channel."