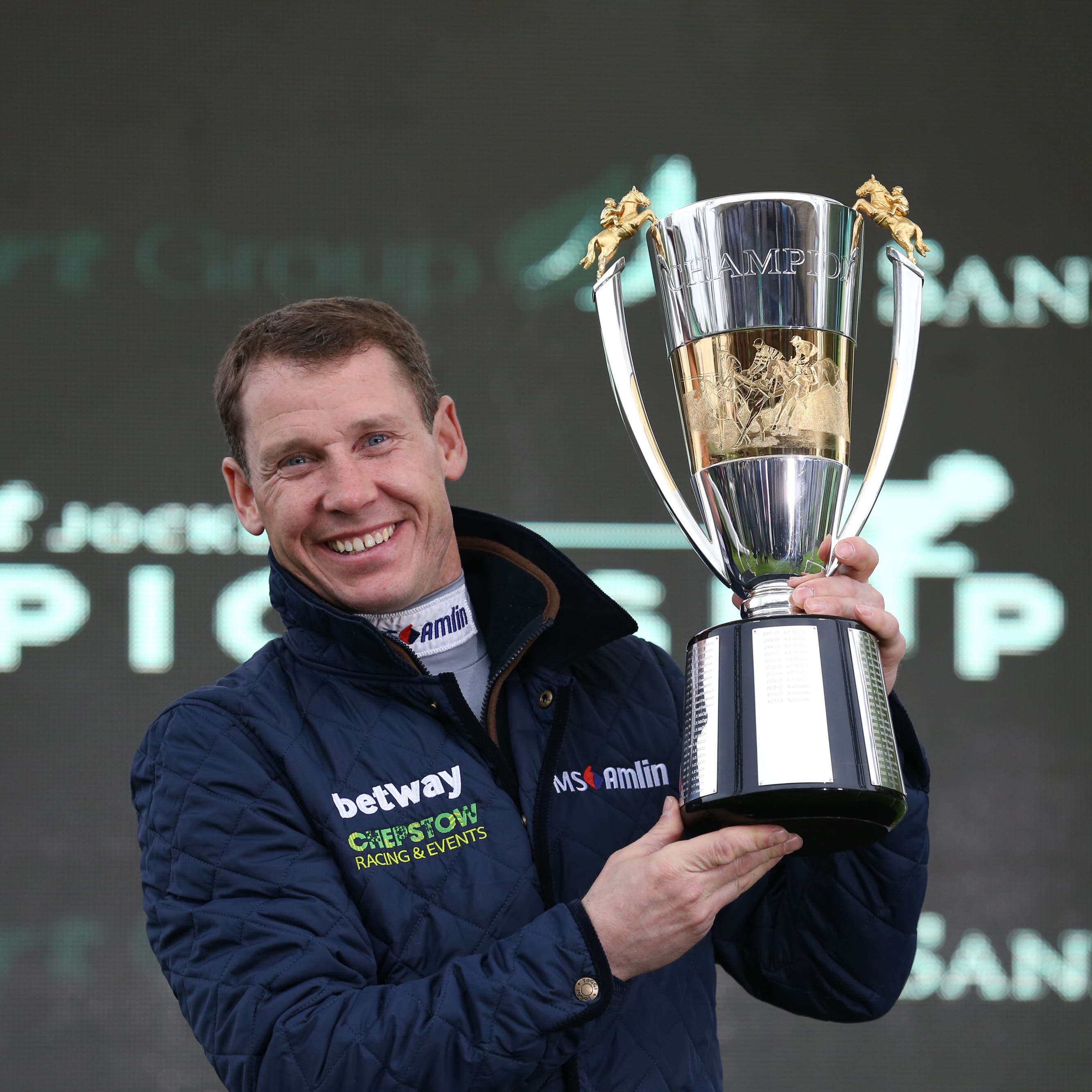 He's A Goer survived a final-flight blunder to provide Richard Johnson with 3,500th jumps winner in Britain and Ireland at Warwick on Tuesday.
The three-times champion jockey trailed this year's title-race leader Harry Skelton by five winners prior to the start of the day, but closed that gap with a landmark victory aboard Tom Lacey's charge.
He's A Goer was an 8-1 shot for division two of the Smarkets Betting Exchange Novices' Hurdle and his race was very nearly over before it began, as he veered badly right after the tapes went up, with Johnson doing well to keep the partnership intact.
After initially racing at the rear of the field, the four-year-old made his move from before the home turn and looked to have been produced with a perfectly-timed challenge, when he ploughed through the last hurdle.
That mistake gave supporters of the front-running On Raglan Road brief hope, but Johnson got He's A Goer back on an even keel and he was ultimately well on top as he passed the post two and three-quarter lengths clear.
Lacey was fulsome in his praise of Johnson, saying: "It's lovely to be part of it, but this is all about Richard.
"His work ethic is an example to anyone, he's a complete and utter gentleman and he's just a joy to be around. There is no ego or anything with him and I think you'll struggle to find anyone who has a bad word to say about him.
"He's comes into our yard as much as he can and his dedication to the sport really is amazing."
Of He's A Goer, he added: "He is a bit quirky, but we've been loathe to put any headgear on him because he's only four and he's free enough, so I think he might be too keen if we put a pair of blinkers on him.
"We've just had to wait for him to put it all together, but his work at home has always been better than what he's shown on the track."